Aadhaar Card Linking With LIC Policy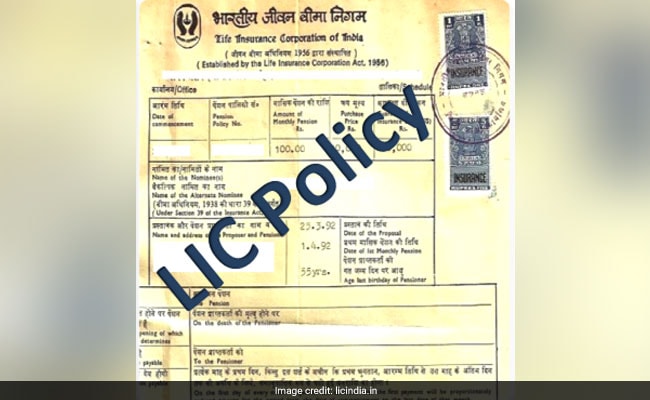 LIC policyholders have to link their Aadhaar and PAN to the policies as per a government directive, says the life insurer.
As per a government directive, you have to link your Aadhaar and PAN to your LIC (Life Insurance Corporation) policies, says India's biggest life insurer on its website. LIC has come up with a facility which enables policyholders to link Aadhaar with their policies online. Insurance regulator IRDAI (Insurance Regulatory and Development Authority of India) had earlier said linkage of Aadhaar number with insurance policies is mandatory and asked insurers to comply with the statutory norms. "The Authority clarifies that, linkage of Aadhaar number to insurance policies is mandatory under the Prevention of Money Laundering (Maintenance of Records) Second Amendment Rules, 2017," IRDAI said.
Separately, LIC has said that it has not launched any facility enabling linking of Aadhaar with its policies through an SMS-based service. "Our attention is drawn to some messages circulated in social media with our Emblem and logo asking policyholders to link their Aadhaar number by sending SMS to designated number…no such message has been sent by LIC. Also no facility to link Aadhaar number to policies is available through SMS in LIC," the state-run life insurer said on microblogging site Twitter.
"As and when LIC will enable linking of Aadhaar number with policies through SMS, our website will be duly updated of this option," LIC added.
LIC has on its website – licindia.in – listed steps to link policies with Aadhaar and PAN online:
1) Keep your Aadhaar Card and PAN card handy along with the list of policies.
2) Log in to LIC's website.  The link for linking Aadhaar and PAN with LIC policies is displayed prominently on LIC's homepage.
3) Click on the link and LIC gives you a to-do checklist. Read the instructions.
4) Mobile Number as registered with UIDAI has to be entered. OTP will be sent to the number provided.
5) In case your mobile number is not updated in Aadhaar, kindly contact nearby LIC Branch Office for Aadhaar linking, says LIC.
6) After reading the checklist, click on the Proceed button at the bottom of the page.
graph
After submitting the details in the form, a message will be shown on the success of the registration for linkage.
After verification with UIDAI or Unique Identification Authority of India, which issues Aadhaar card, a SMS/mail confirmation will be sent to you, says LIC. The verification may take few days, the insurer adds.
Source by:-ndtv
Share: